Julian Gangolli
Board Member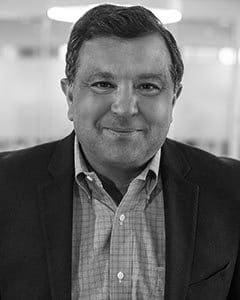 Julian Gangolli

Board Member
Mr. Gangolli is President, North America of Greenwich Biosciences, a GW Pharmaceuticals PLC Company. Mr. Gangolli is responsible for building out the US commercial infrastructure and spearheading the launch of its lead therapeutic product Epidiolex®, which is indicated for the treatment of two orphan epilepsy indications, Dravet Syndrome and Lennox Gastaut Syndrome. Epidiolex launched in the US in November of 2018. Prior to joining GW Pharmaceuticals, Mr. Gangolli served as President of the North American Pharmaceutical division of Allergan, Inc. for 11 years and was a member of the Executive Committee of Allergan, where he was responsible for a 1,400-person commercial operation with sales exceeding $3.8 billion in 2014. Previously, he served as Senior Vice President, US Eye Care at Allergan, during a period in which this division launched eight new products, helping to drive growth at more than 20% annually over a five-year period. Prior to Allergan, Mr. Gangolli served as Vice President, Sales and Marketing at VIVUS, Inc., where he facilitated the successful transition of the company from a research and development start-up into a niche pharmaceutical company. Before VIVUS, Mr. Gangolli served in a number of increasingly senior marketing roles at Syntex Pharmaceuticals, Inc., and Ortho-Cilag Pharmaceuticals Ltd in the UK. Mr. Gangolli received a BSc (Honors) degree in Applied Chemistry and Business Studies from Kingston University in England.
Kirti Ganorkar
Board Member
Kirti Ganorkar

Board Member
Kirti Ganorkar is the Chief Executive Officer of the India Business at Sun Pharma. Sun Pharma is the world's fourth largest specialty generic pharmaceutical company, producing a comprehensive portfolio of products targeting a wide spectrum of chronic and acute treatments. Sun's manufacturing capabilities span generics, branded generics, difficult-to-make technology intensive products, over-the-counter (OTC), anti-retrovirals (ARVs), Active Pharmaceutical Ingredients (APIs) and intermediates, and with 45 manufacturing sites and 2000 marketed products, they have a presence in more than 150 countries.
Dan Janney

Board Member
Dan Janney is the Managing Partner of Alta Partners. Dan Janney joined Alta Partners at its founding in 1996. He has nearly 25 years of successful early-stage investing experience in life sciences. Dan's focus on working with talented entrepreneurs to create companies around novel insights in biology and new approaches to drug discovery has led to the funding and development of 35 companies. Prior to Alta, Dan was a senior investment banker at Montgomery Securities. Dan is currently on the board of directors of several public and private companies, including Allakos (NASDAQ:ALLK), Be Biopharma, Curasen Therapeutics, ImmuneID, Krystal Biotech (NASDAQ:KYRS), Lassen Therapeutics, Novome Biotechnologies, and Prolacta Bioscience. In addition, he led Alta's investments in Astex Pharmaceuticals (acquired by Supergen), Cellective (acquired by Medimmune), ChemGenex (ASX:CXS acquired by Cephalon), CoTherix (NASDAQ:CTRX acquired by Actellion), Definity Health (acquired by United Health), Dynavax (NASDAQ:DVAX), Endonetics (acquired by Medtronic), Esperion Therapeutics (NASDAQ:ESPR), Ilex Oncology (NASDAQ:ILXO acquired by Millennium Pharmaceuticals), InterMune (NASDAQ:ITMN acquired by Roche), LJL Biosystems (NASDAQ:LJLB acquired by Molecular Devices), Mako Surgical (NASDAQ:MAKO acquired by Stryker) and Triangle Pharmaceuticals (NASDAQ:VIRS acquired by Gilead). Dan is a member of The President's Council of the J. David Gladstone Institutes and the chair of the Board of Directors of the California Academy of Sciences. He also serves on the Board of Regents of Georgetown University. He holds a B.A. from Georgetown University and a Master of Business Administration from the Anderson School at the University of California, Los Angeles.
Krish Krishnan
Board Member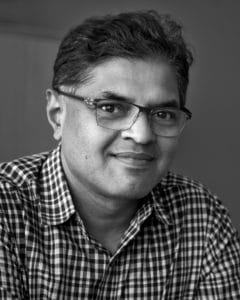 Krish Krishnan

Board Member
Krish Krishnan is an accomplished biotech executive. He was specifically involved in two successful IPOs (COO/CFO of New River Pharmaceuticals, Inc., NASDAQ: NRPH) and COO of Intrexon Corporation, Inc., NYSE:XON), approval of the blockbuster drug Vyvanse (for ADHD in 2007) and the sale of New River Pharmaceuticals, Inc. to Shire Pharmaceuticals, plc for $2.6 billion. He served as the CEO of Pinnacle Pharmaceuticals, Inc. and advanced a potential treatment for urinary tract infection from discovery to Phase II. He has served as Board member for Biotie Therapies Oyi (BTH1V:Helsinki, NASDAQ: BITI), a specialized drug development company in Finland and Thar Pharmaceuticals,Inc. prior to its sale to Grunenthal GmbH in 2017. Previously, Krish served as a Managing Principal of Suppliermarket.com (a pharmaceutical B2B marketplace) that was sold to Ariba in 2001 for $500m. Krish started his career as a Senior Engineer at E.I.Dupont de Nemours. Krish has an undergraduate degree from the Indian Institute of Technology and a graduate degree in Finance from The Wharton School at University of Pennsylvania.
Suma Krishnan
Board Member
Suma Krishnan

Board Member
Suma Krishnan has 25 years of drug development experience and has delivered on multiple gene therapy programs from discovery to the clinic as Head of Therapeutics at Intrexon Corporation (NYSE:XON). Previously, she led the discovery, development, and approval of Vyvanse™ (blockbuster drug to treat ADHD) as SVP, Product Development at New River Pharmaceuticals. Prior to that, Suma advanced approval of Adderall XR® and Fosrenol® at Shire. She began her career as a discovery scientist for Janssen Pharmaceuticals, Inc. Suma has over 20 publications and 20 issued US patents. She received her Master of Science in Organic Chemistry from Villanova University, an M.B.A. from Institute of Management and Research, and an undergraduate degree in Organic Chemistry from Ferguson University.
Chris Mason

Board Member
Dr. Mason is a Founder and Chief Scientific Officer at AVROBIO, a clinical-stage, gene therapy company. He is a clinician-scientist with over 25 years of cell and gene therapy experience spanning research and development, clinical medicine, and bioprocessing. He is a Full Professor of Cell and Gene Therapy in the Advanced Centre for Biochemical Engineering, University College London. In 2019, he was elected as a Fellow of The Academy of Medical Sciences. He is also a Founder and Non-Executive Director of OriBiotech, a company focused on next-generation fully-automated cell therapy bioprocessing. Dr. Mason was instrumental in the founding of the Alliance for Regenerative Medicine (ARM), the UK-Israel Science Council, and the London Regenerative Medicine Network. He is on the SAB of number of companies as well as the UK Cell & Gene Therapy Catapult and the Canadian Centre for the Commercialization of Regenerative Medicine (CCRM). Dr. Mason is Senior Editor of the journals, 'Cell and Gene Therapy Insights' and 'Regenerative Medicine'.
Dino A. Rossi
Board Member
Dino A. Rossi

Board Member
Dino A. Rossi is a results oriented, hands-on senior executive with proven experience initiating and leading organizations through the chaos and ambiguity of change. Strengths in defining and building management teams to execute plans and build shareholder value. Excellent experience in international relationships, LBOÕs, directing operations, research and development and commercial groups. Special ability to motivate and manage employees and Board members with intuitive business understanding. Retired as Interim President of Elite Comfort Solutions (ECS) in January, 2017, after working with PE group, Arsenal Capital Partners, to form this $450M revenue technology leading polyurethane foam entity via 4 acquisitions in a 6-month period, beginning in January 2016. Successfully transitioned this role to a permanent CEO and is now Board Advisor to Arsenal / ECS. President and CEO of Balchem Corporation (BCPC-Nasdaq) from 1997 thru 2015, and Chairman of the Board of Directors from 2007 thru 2016. While at Balchem lead significant strategic changes and growth of the business ($28M to $550M in revenue) and increased Net Income driving the stock market capitalization from $20M to $1.8B, focused on specialty chemicals for human and animal health, nutritional supplements and certain industrial end markets. Rebuilt the management team, Board of Directors and executed 6 strategic acquisitions and improved technologies that positively altered the Balchem business direction. Wall Street Journal, January 2016, did an analysis and wrote an article on the best performing stock over the last 30 years and in fact it was Balchem , up 107,099% . Prior to this, Mr. Rossi was Chief Financial Officer and Treasurer from April 1996. He was Vice President, Finance and Administration of Norit Americas Inc., a wholly-owned subsidiary of Norit N.V., a Dutch chemicals company, from January 1994 to February 1996, and Vice President, Finance and Administration of Oakite Products Inc., a specialty chemicals company, from 1987 to 1993. This company was on the NYSE until acquired by PE group Carlyle. Mr. Rossi worked with Carlyle as the CFO until the company was sold to a large German conglomerate, Metalgeselschaft. Prior to this role Mr. Rossi worked for Diamond Shamrock progressing through various accounting and financial roles in NA and Canada.
Rand Sutherland
Board Member
Rand Sutherland

Board Member
Dr. Sutherland was President of Translate Bio prior to its acquisition by Sanofi. Before joining Translate Bio, Dr. Sutherland spent seven years at Sanofi, most recently as Senior Vice President and Global Head of Medical Affairs for Sanofi Genzyme, and prior to that, Head of Rare Diseases Development. Dr. Sutherland's strategic le leadership in clinical development and medical affairs has been critical to the development and launch of medicines for lysosomal storage diseases, rare blood and other genetic diseases, and pulmonary and immunological diseases. Before joining the biopharmaceutical industry, Dr. Sutherland was Professor of Medicine at the University of Colorado and Chief of Pulmonary and Critical Care Medicine at National Jewish Health in Denver, where he cared for patients and led an NIH-funded clinical and translational research program focused on severe asthma and other complicated pulmonary diseases.