Krish Krishnan
Chairman & CEO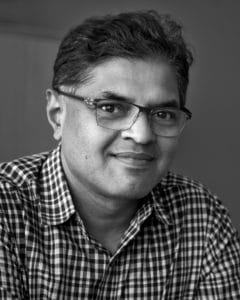 Krish Krishnan

Board Member
Krish Krishnan is an accomplished biotech executive. He was specifically involved in two successful IPOs (COO/CFO of New River Pharmaceuticals, Inc., NASDAQ: NRPH) and COO of Intrexon Corporation, Inc., NYSE: XON), approval of the blockbuster drug Vyvanse (for ADHD in 2007) and the sale of New River Pharmaceuticals, Inc. to Shire Pharmaceuticals, plc for $2.6BN. He served as the CEO of Pinnacle Pharmaceuticals, Inc. and advanced a potential treatment for urinary tract infection from discovery to Phase II. He has served as Board member for Biotie Therapies Oyi (BTH1V: Helsinki, NASDAQ: BITI), a specialized drug development company in Finland and Thar Pharmaceuticals, Inc. prior to its sale to Grunenthal GmbH in 2017. Previously, Krish served as a Managing Principal of Suppliermarket.com (a pharmaceutical B2B marketplace) that was sold to Ariba in 2001 for $500M. Krish started his career as a Senior Engineer at E.I. Dupont de Nemours. Krish has an undergraduate degree from the Indian Institute of Technology and a graduate degree in Finance from The Wharton School at University of Pennsylvania.
Suma Krishnan
President,
Research & Development
Suma Krishnan

President, Research & Development
Suma Krishnan has 25 years of drug development experience and has delivered on multiple gene therapy programs from discovery to the clinic as Head of Therapeutics at Intrexon Corporation (NYSE: XON). Previously, she led the discovery, development, and approval of Vyvanse™ (blockbuster drug to treat ADHD) as SVP, Product Development at New River Pharmaceuticals. Prior to that, Suma advanced approval of Adderall XR® and Fosrenol® at Shire. She began her career as a discovery scientist for Janssen Pharmaceuticals, Inc. Suma has over 20 publications and 20 issued US patents. She received her Master of Science in Organic Chemistry from Villanova University, an M.B.A. from Institute of Management and Research, and an undergraduate degree in Organic Chemistry from Ferguson University.
Kathryn Romano
EVP & Chief
Accounting Officer
Kathryn Romano

EVP & Chief Accounting Officer
Kathryn Romano was named Chief Accounting Officer in February 2020. Kathryn most recently held the position of Corporate Controller at CNX Resources Corporation. Prior to joining CNX, Kathryn was the Corporate Controller of Rice Energy from January 2013 until the company was acquired by EQT in November 2017, staying on to assist the company through the transition until March 2018. Prior to joining Rice Energy, Kathryn worked in a variety of accounting and auditing roles at Black Box Corporation and Deloitte. Kathryn is a Certified Public Accountant and holds a Bachelor of Science in Accounting from Penn State University.
Laurent Goux
SVP & General Manager
Europe
Laurent Goux

SVP & General Manager Europe
Laurent Goux is SVP and General Manager Europe, leading the Krystal Team in that region. Prior to joining Krystal, Laurent worked for almost 20 years in dermatology at Galderma with broad international experience through various leadership roles as Global Head of Strategic Marketing and Market Access, Regional Director of Central and Eastern Europe, General Manager of Australia and NZ, and as an international finance leader. He graduated as a Chemical Engineer in Bordeaux and holds a Master's in Strategy and Management of International Business Management from ESSEC school in Paris.
Ram Kamineni
SVP of CMC and Technical
Operations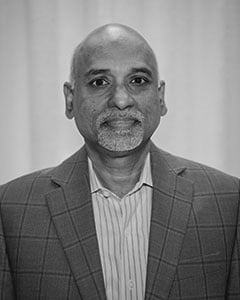 Ram Kamineni

SVP of CMC and Technical Operations
Ram Kamineni is SVP of CMC and Technical Operations. Ram is a trained pharmacist with over four decades of experience in the global pharmaceutical industry. Most recently, Ram was Global head of Operations for Jubilant Pharma, and prior to that he held the position of Global Head of Manufacturing Strategy at Mylan. Ram has held various leadership positions at Merck Generics and Novartis for its Canadian operations. Ram has a plethora of experience with various pharmaceutical dosage forms and has vast experience with large capital projects. Ram is a Registered Pharmacist in Ontario, Canada and holds a Master of Industrial Pharmacy EBA certification from Schulich School of Business.
John Thomas
General Counsel &
Corporate Secretary
John Thomas

General Counsel & Corporate Secretary
John Thomas is General Counsel and Corporate Secretary at Krystal. Before Krystal, he was a partner at the Webb Law Firm. John has represented pharmaceutical companies as well as other fortune 500 companies with regard to litigation and intellectual property matters. John was a founder and former managing partner of Beck & Thomas, P.C. He was named in Best Lawyers in America from 2016-2022 for Intellectual Property law (litigation) Pittsburgh, PA, 2017-2022 Patent Law and Trademark law, Pittsburgh, and was the Best Lawyers in America 2018 Trademark Lawyer of the Year–Pittsburgh PA. He holds a B.S. in Chemistry from Indiana University of Pennsylvania and a J.D. from Duquesne Law, Cum Laude. John was an Associate Recent Decisions Editor of the Duquesne Law Review.
Hubert Chen
SVP,
Clinical Development
Hubert Chen

SVP, Clinical Development
Hubert Chen is SVP of Clinical Development at Krystal. Hubert is a physician-scientist with over a decade of industry experience spanning all phases of drug development from first-in-human to launch. Prior to joining Krystal, Hubert was Principal Medical Director at Genentech, where he led the FDA approval for omalizumab in chronic spontaneous urticaria and was responsible for the advancement of multiple early-stage programs in the respiratory and immunology portfolio, including novel biologics (e.g. bispecific antibodies) and inhaled drug-device combination products. Hubert began his career as an Assistant Professor in the pulmonary division at UCSF and has published over 40 peer-reviewed scientific articles in the field of respiratory medicine. He is board-certified in Pulmonary Medicine, Critical Care Medicine, and Internal Medicine. He received his MD from Stanford, where he also completed his internship and residency. He received his MPH from Harvard and completed his pulmonary fellowship at UCSF.
Trevor Parry
VP, Research and Scientific
Affairs
Trevor Parry

VP, Research and Scientific Affairs
Trevor Parry manages Krystal's intellectual property portfolio, providing patent prosecution and counseling in both the US and foreign jurisdictions, as well as advising on IP management and licensing. Prior to joining Krystal, Trevor was a patent agent in Morrison & Foerster LLP's Life Sciences Group, with a focus on gene and antibody therapeutics, vaccines, and pharmaceutical manufacturing. Trevor's practice included coordinating patent prosecution and strategies in the US, Europe, Asia, and Australia. Trevor has extensive experience in patent drafting and prosecution, IP due diligence and landscape reviews, and freedom-to-operate analyses. Trevor received a B.S. in biochemistry/cell biology, as well as an M.S. in biology with an emphasis on biochemistry, from the University of California, San Diego. Trevor received his Ph.D. in molecular biology from the Department of Microbiology and Immunology at the University of California, San Francisco. His doctoral research focused on innate immunity and the interplay between bacterial pathogens and host cell signaling, incorporating work in bacterial and mammalian genetics with large-scale animal studies. In his off time, Trevor loves to travel, fly fish, and homebrew beer. Bar admission: U.S. Patent & Trademark Office
David Chien
SVP,
Clinical Development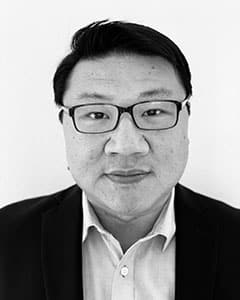 David Chien

SVP, Clinical Development
David Chien is SVP, Clinical Development at Krystal Biotech, Inc. David brings over a decade of experience across all phases of drug development. Prior to joining Krystal, David was the Executive Medical Director at Nektar, leading the global development of bempegaldesleukin, an immune-oncology program with multiple registrational trials in solid tumor indications. Prior to Nektar, David worked with Amgen, leading global development of oncology and rare disease biosimilars, including Riabni through submission for FDA approval. At AbbVie, David led early clinical development of lymphoma indications for Venclexta. David holds a Doctor of Medicine from the University of California, Davis. David completed his medical training in Internal Medicine internship at New York Hospital Queens, Nuclear Medicine residency and PET/CT fellowship at The John Hopkins Hospital.
Stéphane Paquette
VP, Business Development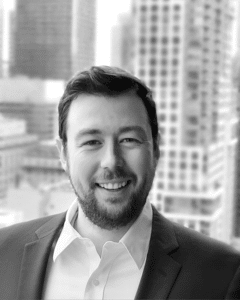 Stéphane Paquette

VP, Business Development
Stéphane Paquette is VP of Business Development at Krystal Biotech where he leads partnering activities for the company. Stéphane brings over 14 years of life sciences research and business development experience to the team. Prior to joining Krystal, Stéphane served as VP of Corporate Development at Appili Therapeutics, a biopharmaceutical company focused on infectious diseases. Stéphane was responsible for R&D portfolio strategy, search and evaluation, alliance management, and led business development efforts to grow Appili's pipeline to five programs including multiple Phase 2/3 assets. He is an author on 14 peer-reviewed publications in virology, immunology, and biochemistry and holds a PhD from the University of Toronto with a BSc in Microbiology & Immunology from McGill University.
Meg Dodge
VP, Investor Relations &
Corporate Communications
Meg Dodge

VP, Investor Relations & Corporate Communications
Meg Dodge is Head of Investor Relations and Corporate Communications at Krystal Biotech where she is responsible for engaging stakeholders across investors, media, and other public communities. Before joining Krystal, Meg served as Senior Vice President of Corporate Strategy and Investor Relations at Équilibre Biopharmaceutical Corp. and Graviton BioScience where she was a founding employee and oversaw strategic planning, policy development and corporate engagements as well as spearheaded strategic initiatives. Prior to joining Équilibre and Graviton, Meg was a co-founder and principal of Indigo 8 Advisors, a life science focused opportunity zone fund. Before co-founding Indigo 8 Advisors, Meg was a Senior Vice President at Goldman Sachs & Co., and then held a leadership role at Morgan Stanley where she developed and led a team focused on values-based objectives. Meg is a graduate of Colby College after which she attended Syracuse University College of Law and New York University School of Law for her J.D. and LLM.